Mother's Eye "Seven" ND-398A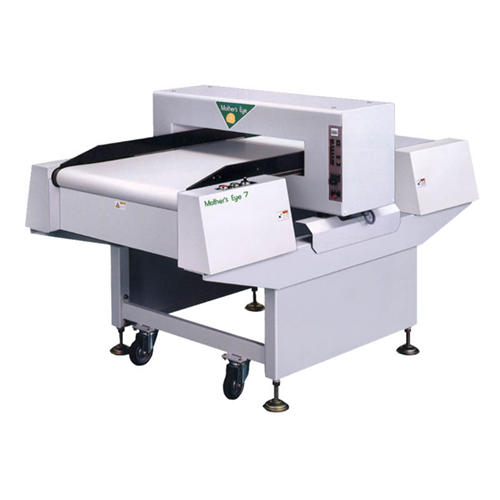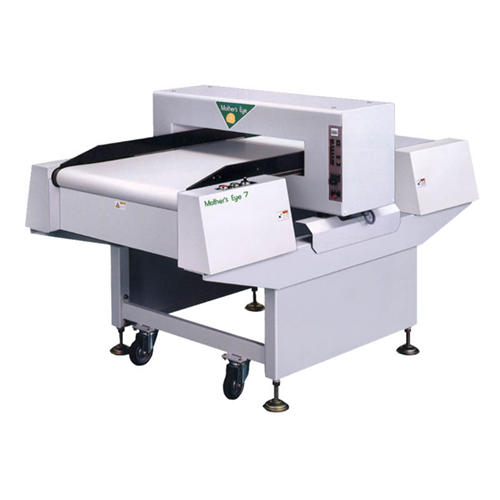 Conveyor type
Mother's Eye "Seven" ND-398A
Highly sensitive and needle as small as 0.8 mm diameter can be detected at a effective aperture of 100 mm.
Vibration and noise resistance.
A newly developed coil layout improves detection quality and performance irrespective of the direction of a broken needle.
Main inspection targets

Clothing including those for babies/children/women/men, shoes, bags, etc.

Detectable foreign objects

Needles in individual products such as baby clothes, dress pins left after attachment of accessories, broken needles
| | |
| --- | --- |
| Max. detection sensitivity | Part of the pinhole tip of an industrial sewing machine needle |
| Steel sphere converted value | 0.8mm dia. Sphere |
| Needle inspection sensitivity check | 6-level switch *1 |
| Effective detection width | 614mm |
| Effective aperture | 100mm *2 |
| Belt speed | 20m/min(50Hz)、24m/min(60Hz) |
| Total conveyor length | 1,500mm |
| At detection | Belt stop, buzzer alarm, lamp ON |
| Power supply | Single-phase 100VAC, 180W, 50/60Hz |
| Weight | Approx. 300kg |
*1 The sensitive can be adjusted according to the detection target, from part of the pinhole tip of a sewing machine
needle (broken needle) to a dress pin. Equivalent to a 1.0mm to 2.5mm dia. Steel sphere.
*2 Effective aperture: 80mm when protective cover is used.
*3 Compatibility with various overseas power supplies also available.
Note: Clothing accessories need to be NC (needle care) products suitable for needle detectors. When using NC products,
the sensitivity is a diameter of 1.0.